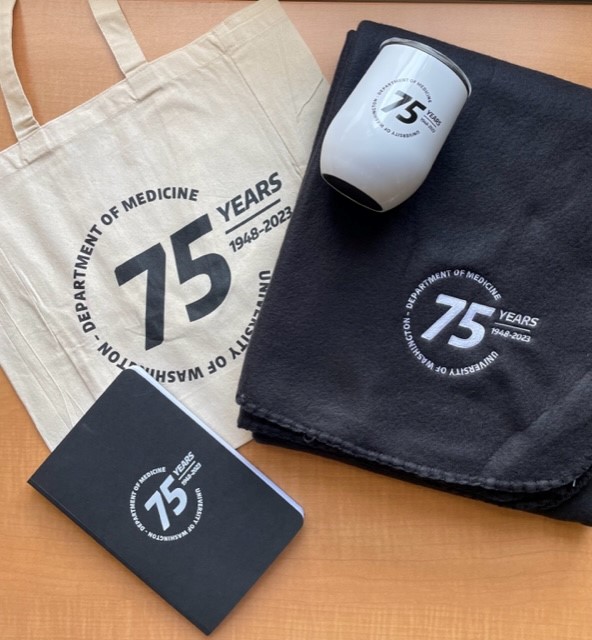 75th anniversary swag items available!
We have a selection of items - tote bags, tumblers, notebooks, and blankets - available for Department of Medicine employees. The items have been distributed and are available to pick up in various offices and locations across all our sites. Some specific locations are posted to our intranet. Please contact your divisions/units for more information. 
Overview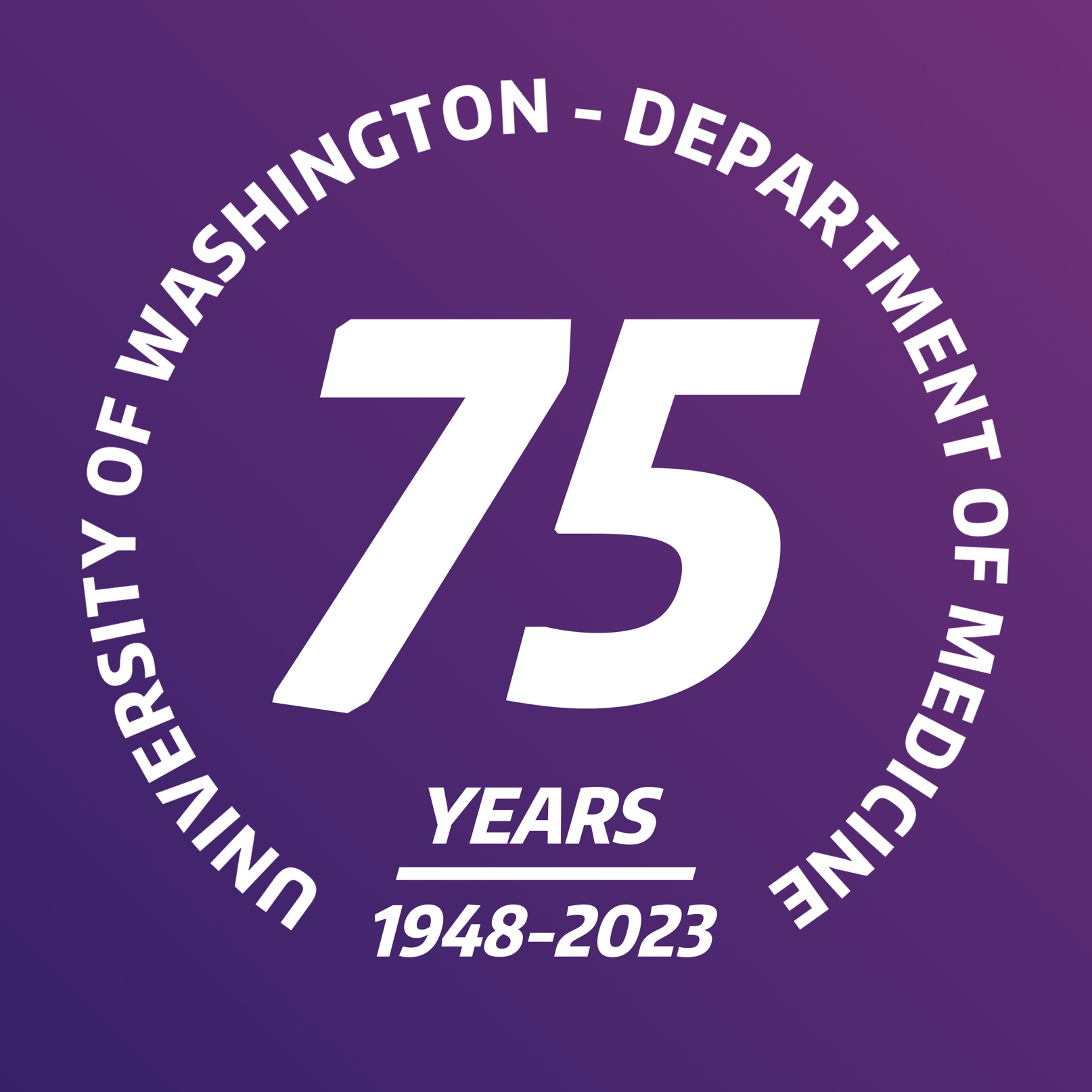 The Department of Medicine was founded in 1948 with an original group of six stellar faculty members teaching and practicing at a single site. We are now the largest department at the University of Washington.
To commemorate our 75th anniversary, we plan to highlight our achievements and milestones, spotlight our divisions and programs, honor our history, and outline our plans for our future. 
We start by acknowledging our people. 
Changemakers
We asked leaders in our divisions and programs to nominate changemakers who have helped to shape their divisions and programs since they were first established.
As the largest department at the University of Washington, we acknowledge that a list of only 75 people over as many years is not exhaustive. 
This list is meant to reflect a snapshot of the caliber of people who have helped shape, define, and guide our department across all of our mission areas over the past 75 years.
Emerging leaders
We also asked for nominations for emerging leaders, and again, this list is not exhaustive. It is a snapshot of the leaders who represent where we are now, and who will help lead us to where we want to be in the future.
We have so many outstanding leaders that we are not able to acknowledge all of them at once, but here are 75 of them:  
If you or someone you admire is not on one of these lists, please let us know! We can highlight them in one of our spotlight features, or in some other way.
Unsung heroes
We would also like to highlight some unsung heroes in our department over the last 75 years. Staff members (who are often overlooked or do not receive recognition), students, trainees, or faculty members who may have made some enormous impacts, but have not received the acknowledgment or recognition they deserved. 
Past and current leaders