Overview
The Department of Medicine began with an original group of six stellar faculty members teaching and practicing at a single site. It is now the largest department at the University of Washington. 
By the numbers:
3500+ faculty and staff
34 fellowships
56 endowed chairs and professorships
12 Teachers in Perpetuity
$304 million in research funding
260,000 inpatient and 338,000 outpatient visits at our hospitals and over 100 clinics
Our mission
We are deeply dedicated to our missions of teaching, healing, discovery, and diversity. 
Teaching
Future physicians and scientists have opportunities to train in a broad range of settings with a diverse patient population and some of the best minds in academic medicine as role models.
Our faculty members teach the latest in evidence-based practice as well as the oldest of human values—compassion and respect for patients and their families.
Our residencies and fellowships are considered among the best programs in the country.
Healing
Our clinical programs are diverse, offering considerable breadth and depth of expertise in care. Our programs strive to achieve integration with research and training, thus accelerating the transfer and dissemination of new knowledge. 
Faculty members in our subspecialties provide outstanding specialized care, as well as advancing the horizons of care innovations. Through such specialized facilities as the Heart Institute, the Fred Hutchinson Cancer Center, the Northwest Kidney Centers, and others, our physicians make their expertise accessible to patients from around the region, the nation, and the world.
Discovery
From making kidney dialysis possible to winning the Nobel Prize for bone-marrow transplantation, we have a long tradition of leading-edge research that has yielded some of the most important innovations in the history of modern medicine.
Diversity
We are committed to increasing the recruitment, retention, and advancement of faculty, fellows, and residents from groups underrepresented in medicine and promoting an inclusive environment across the department. 
Where we fit in the organization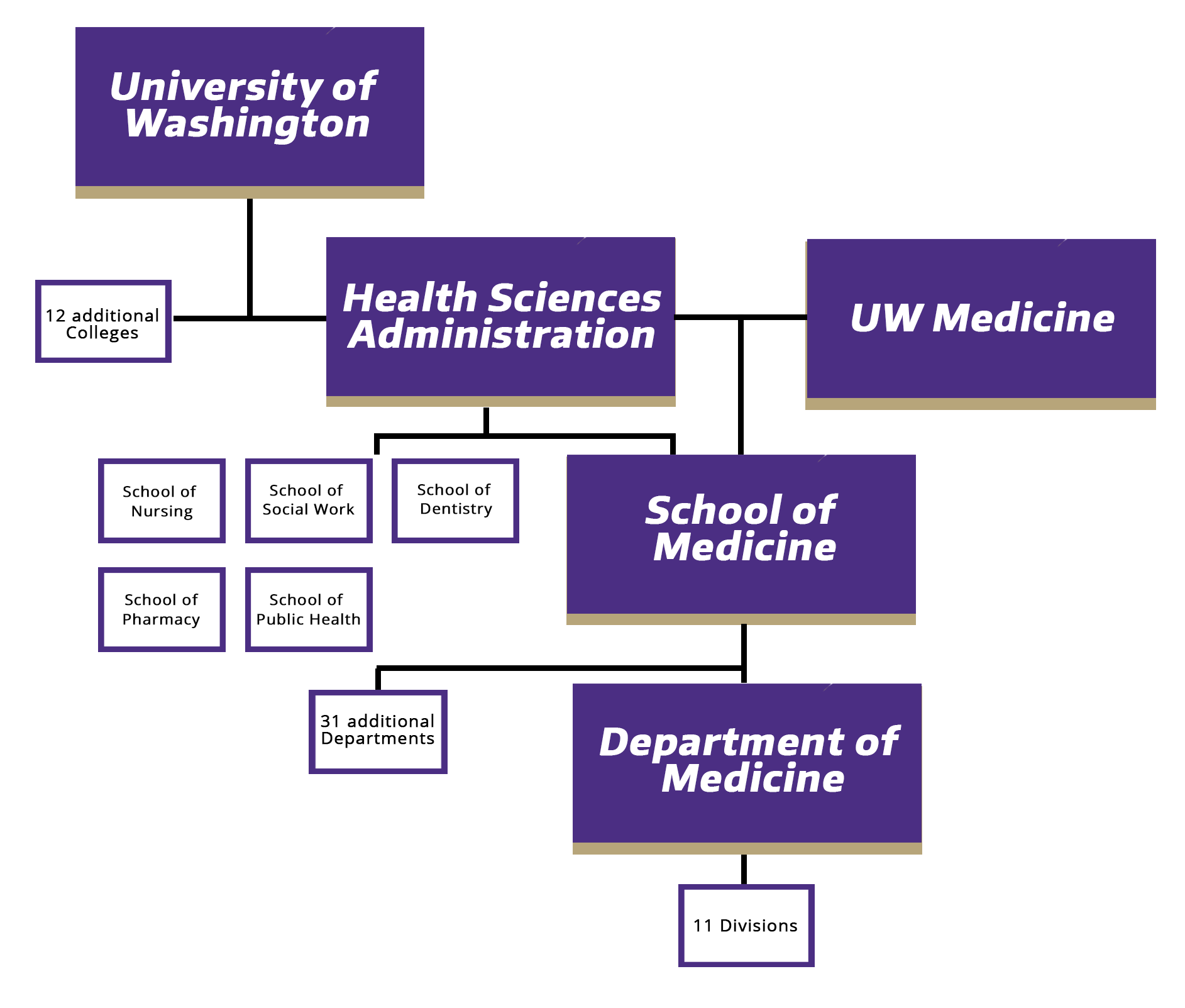 Join us