Highlighting our work promoting LGBTQ focus in medicine and caring for the LGBTQ community. 
Cancer care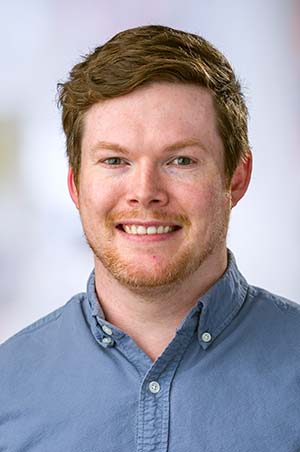 From structural barriers and binary patient forms to gendered diseases, 'queer cancer' can be fraught with bias and bad assumptions. 
Although around 7% of Americans are lesbian, gay or bisexual (and another 5% of adults under 30 are trans or nonbinary), there's not much research on LGBTQ+ patients with cancer.
Dr. Matty Triplette has launched a pilot study to help collect sexual orientation and gender identity (SOGI) data to better help LGBTQ+ patients dealing with cancer. 
HIV prevention
Demonstrating Evidence for PrEP Effectiveness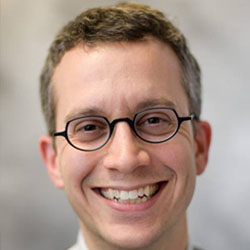 Dr. Jared Baeten is a longstanding investigator and advocate for HIV prevention.
Baeten led the Partners PrEP Study and MTN-020/ASPIRE, randomized clinical trials that demonstrated the efficacy of oral tenofovir-based pre-exposure prophylaxis (PrEP) and the dapivirine vaginal ring for protection against HIV acquisition.
PrEP is an important prevention method now used worldwide for communities at risk of HIV. 
"PrEP is a huge revolution for HIV. It changes what HIV prevention and care are all about and tells us where we can make investments to stop the epidemic. It is empowering and anxiety lifting for those most at risk, including couples, women in Africa and men who have sex with men worldwide", says Dr. Baeten.
Hear Br. Baeten discussing the impact PrEP and U=U have had on the LGBTQ community on the Family Practice Podcast.
Reducing Barriers for Routine STI Screening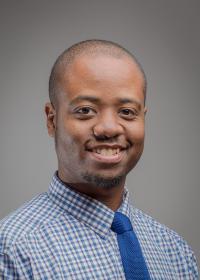 Drs. Chase Cannon and Matt Golden are leading the HOT4PrEP (Home Option Testing 4 PrEP) to examine patients' ability to conduct at-home sampling for the routine STI screening required of PrEP.
In this study, patients will draw their own blood samples from the upper arm using local biotech startup company Tasso, Inc.'s novel collection device, and investigators will evaluate the accuracy of results from these samples.
Inclusivity
Providing Gender-Inclusive Care in Dermatology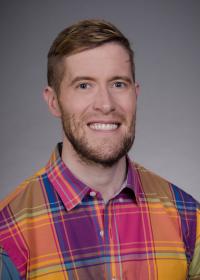 As the medical community strives to make clinical care more inclusive and personalized for all patients, the UW Derm team is leading efforts toward supporting more gender-diverse patients. 
Dr. Markus Boos is a member of the American Academy of Dermatology's expert resource group on LGBTQ health and has published recommendations to help fellow dermatologists and medical centers provide informed and supportive care for LGBTQ patients.
In addition to creating a supportive environment, using inclusive and gender-affirming language, particularly for clinical procedures, is very important. For dermatologists,  advocating for updates to the gender‐binary categorization in the iPLEDGE system, the risk evaluation and mitigation strategy for prescribing isotretinoin, is a specific way that providers can demonstrate an understanding and commitment to affirming an individual's self-identity, in turn improving the care LGBTQ patients receive in our offices. 
 

Inclusive Tools for Sexual Health Assessment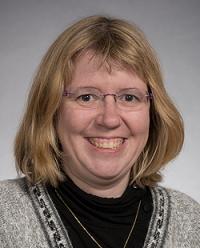 While many traditional assessments in primary care record sexual behavior in single-sex terms, our faculty and staff are working to develop tools that are more inclusive of a wider variety of orientations and identities and more comprehensively and appropriately address sexual risk behaviors.
The Multifactorial Assessment of Perceived Social Support (MAPSS)  was developed using qualitative interviews with a range of patients, specifically including the LGBTQ community, to inform what indicators are included to measure social support.
Working with patients of all orientations and identities to understand circumstances surrounding high-risk sexual experiences and what those look like for different individuals with and without HIV.
Including a more comprehensive concept of sexual experience in primary care assessments, especially as it relates to a diverse cross-section of individuals and backgrounds, helps providers better solicit and understand relevant information from patients and better communicate what high-risk behavior can look like and what patients can do to prevent HIV and practice safer sex.
Transgender care
Quality improvement initiatives to improve care for trans patients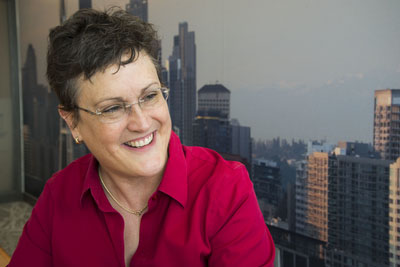 Dr. Corinne Heinen works to integrate LGBTQ medicine into the medical school curriculum and provides tools to primary care physicians to help improve care for trans patients. 
Specialty Care for Trans Veterans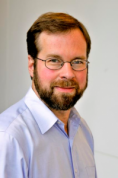 As an endocrinologist at the VA Puget Sound Health Care System, Dr. David Cummings has been helping care for transgender veterans over the past three decades, especially with their cross-sex hormone therapy.
The prevalence of transgender individuals is greatly enriched among military veterans compared to the general population, and transgender people are concentrated in the Seattle area, which is very trans-friendly.
Dr. Cummings has a wide variety of research interests but his clinical work is highly dedicated to caring for the trans community. For many years now, roughly 30-40% of patients in his VA Endocrine Clinic are gender non-binary. 
"I find it singularly rewarding to assist people with their external gender transitions, which can fundamentally improve their quality of life to a degree seldom seen in the rest of Internal Medicine," says Dr. Cummings.
Supporting Health & Happiness Through Hormonal Gender-Affirming Care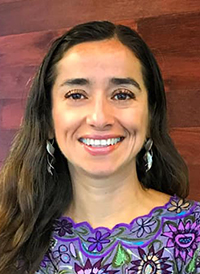 Dr. Lorena Alarcon-Casas Wright, an endocrinologist at Harborview Medical Center and UW Roosevelt, sees transgender patients in her clinic for hormonal affirming care.
"Taking care of transgender patients is one of my clinical passions. Transgender individuals have been marginalized, misunderstood, and underserved."
"I want to be part of the change, she says, by learning, serving, and teaching medical students, residents, fellows, and other healthcare providers about the care of transgender adults.
As an endocrinologist, providing gender-affirming hormonal therapy to transgender adults is an honor. I find myself deeply impressed by my patients' courage, conviction, and resilience. It is a privilege to serve them, to support them, and to help free themselves. I am humbled to be part of their journey to health and happiness."
Researching sex hormones and competitive athletics
Dr. Brad Anawalt and team researched the role of hormone levels for intersex and gender non-binary individuals to help inform qualification standards for competitive athletics. 
Integrating Gender Non-Binary Healthcare into Medical School Curriculum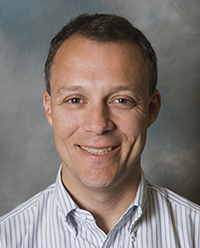 Dr. John Amory teaches the Lifecycle course for 2nd-year medical students.
In this course, he teaches the therapeutic management of transmasculine individuals (female to male) who require androgen therapy, several intersex sex conditions (e.g. congenital 5-alpha-reductase deficiency), and conditions such as Klinefelter syndrome (47, XXY). 
Dr. Amory teaches alongside colleagues in the Lifecycle course who cover other issues such as sexuality, sexual orientation, Turners, treatment of transfeminine individuals, and others.
Teaching care for non-binary individuals in medical school increases the likelihood that these patients will find doctors who are knowledgeable and competent and ultimately receive timely and appropriate care in a comfortable setting. 
LGBTQ+ Rotations for Internal Medicine Residents
Inspired by Seattle-area family medicine providers with trans and non-binary-friendly practices, internal medicine residents Drs. Alice Manos, Marissa Marolf, Claire Richardson, and Allison Bauer created a four-week clinical rotation with a focus on trans and non-binary patient care.
This rotation is now offered to all UW internal medicine residents with an emphasis on social determinants of health, preventative care, hormone therapy, surgical and non-surgical gender care as well as non-medical material featuring the voices of trans and non-binary individuals.
Rotations are made possible thanks to the oversight of Dr. Corinne Heinen and the generosity of preceptors including non-UW family physicians and ARNPs. The rotation continues to evolve, with next steps hopefully involving collaboration with local LGBTQ+ community organizations.