Overview
Health disparities disproportionately affect communities of color, other vulnerable and marginalized populations, as well as rural populations.
Diversity in the medical workforce improves our ability to interact with our communities and contributes to excellence in patient care, community interaction, and service, and decreases health disparities.
Access
Expanding access to lifesaving AML treatments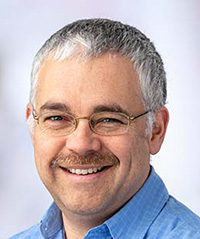 Acute myeloid leukemia (AML) is one of the most common, and aggressive, types of blood cancer that strike adults.
Dr. Johnnie Orozco is developing safer, more targeted therapies to treat people with AML, which will also help expand access to potential cures for underserved populations.
Genetics of Alzheimer's Diseases in African Americans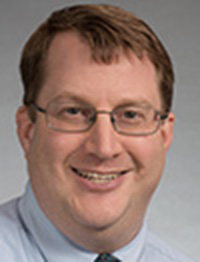 Dr. Paul Crane (with Dr. Eric Larson, Kaiser) leads the Adult Changes in Thought (ACT) study focused on late-life brain functioning and dementia and Alzheimer's disease.
Modern genetic studies require thousands of people, and no single study (including ACT) has sufficient numbers of African American participants on its own for adequately powered genetic work.
ACT has partnered with many other studies across the country to specifically assess the genetics of Alzheimer's disease in African Americans.
Jackson Heart Study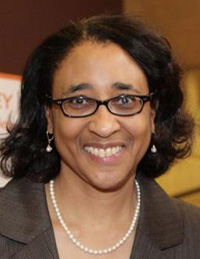 Dr. Bessie Young has brought together a working group composed of national experts on Chronic Kidney Disease (CKD) epidemiological research and biostatistics through the Jackson Heart Study.
This project is an important next step in advancing the nephrological and cardiovascular wellness of African Americans.
Bias
Bias assessment for cognitive and other tests: differential item functioning (DIF) research
Item bias detection is an important area in assessment, to ensure that the measures reflect only the underlying factor intended by the items in aggregate and not construct-irrelevant factors that could bias test results.
Dr. Paul Crane (General Internal Medicine) and his research group have pioneered analysis techniques that can account for items with differential item functioning (DIF), as opposed to removing items with DIF.  
The DIF-related tools they have developed have been implemented in research studies of diverse populations across the country and around the world.  
Disparities
Addressing disparities in the response to patient harm
Experiencing harm from medical care is among the most difficult and challenging circumstances a patient can face. Racial bias, limited English proficiency, differing cultural norms, disability, or a lack of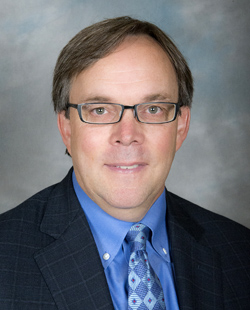 stable housing can make such harm even more traumatic for patients and their families.
These disparities in respect, dignity, and accountability have serious implications for the individuals affected and for society as a whole.
Dr. Thomas Gallagher is collaborating with a team of researchers to use Community Based Participatory Research (CBPR) to adapt the Communication and Resolution Program (CRP) model to better support the needs of marginalized patients aftercare breakdowns.
LatinX Diabetes Clinic
This clinic was established to decrease healthcare disparities in LatinX patients with diabetes, address cultural and linguistic barriers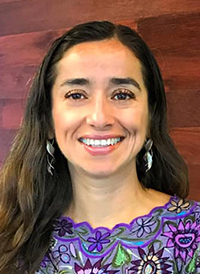 to high quality care, increase opportunities for medical trainees to understand the cultural and sociological aspects of the prevention and management of diabetes and its complications in this community, and improve the overall health of the LatinX community, regionally and nationally, through increased clinical and basic science research in the prevention and treatment of diabetes.
The clinic is led by Dr. Lorena Alarcon-Casas Wright (Metabolism, Endocrinology and Nutrution), who says that her dream is to provide health services that incorporate psychosocial and cultural understanding as part of the treatment plan. 
Liver cancer disparities in American Indian/Alaska Native People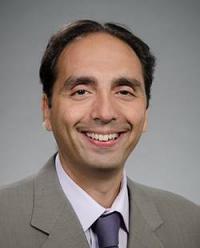 Led by Dr. George Ioannou, professor (Gastroenterology), researchers are studying ways to improve screening and early detection of liver cancer in American Indian/Alaska Native People. This effort is a collaboration between the University of Washington, Fred Hutchinson Cancer Research Center, the Alaska Native Tribal Health Consortium, and the Cherokee Nation Health Service.
education
Promoting a more equitable U.S. Health Care System
Recent graduates of our internal medicine residency program have received a grant to create a health equity and anti-racism curriculum.
This grant will enable the creation of a novel curricular thread called Health Equity and Antiracism (HEAR) that will be standard for all Internal Medicine resident physicians.
The mission of HEAR is to ensure that the UW Internal Medicine Residency Program teaches comprehensively about health disparities and racism while also empowering trainees to advocate and organize for power and social justice, alongside community organizations.

Equity
Equity in cardiovascular disease prevention
Researchers at the Puget Sound VA are working to understand disparities in cardiovascular disease risk for women veterans with diabetes.
Achieving health equity in colorectal cancer screening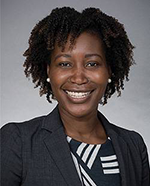 Dr. Rachel Issaka is a gastroenterologist and clinical researcher focused on decreasing the mortality associated with colorectal cancer, with a special focus on medically underserved populations. Screening can prevent colorectal cancer by detecting and simultaneously removing precancerous polyps, small lesions that over time can grow and become cancerous.
"Screening is a way to not only prevent disease but reduce racial and economic disparities. We need to close that gap so that every citizen can benefit from the advances in cancer care and prevention."
Addressing inequities in care for patients with limited English proficiency and serious illness
Dr. Rashmi Sharma presents Medicine Grand Rounds to discuss the drivers of health disparities and inequities, demographic data for the Limited-English Proficiency (LEP) population, and the literature on LEP status and health outcomes, and LEP status and outcomes for patients with serious illness and their families. 
Equity in healthcare payment, delivery, and decisions
The Value & Systems Science Lab (VSSL) was created to transform data and ideas into actionable insight that improves health outcomes. To achieve that mission, the Lab recently added several new equity-focused projects to its portfolio of work evaluating how healthcare payment, delivery, and decisions come together to impact outcomes.
Racial inequities in end-of-life healthcare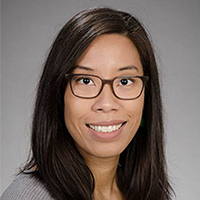 Dr. Crystal Brown, Pulmonary, Critical Care and Sleep Medicine) has been awarded a K23 from the National Institute on Minority Health and Health Disparities to investigate racial inequities in end-of-life healthcare.
Brown will determine how perceived discrimination affects communication and decision-making during serious illness.