Overview
As part of our strategic plan, the department is committed to providing educational opportunities and DEI resources for our staff, faculty, and trainees. 
We aspire to nurture a supportive, collaborative culture where equity, diversity, and inclusion are at the center.
Specifically, we seek to promote the value of DEI through shared strategies and tools for equity and anti-racism that can be applied across all the work within the department.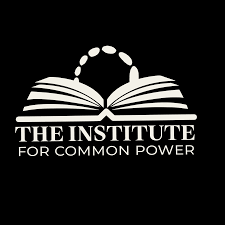 To help to better inform our perspectives and how we can support and service under-represented patients and communities, our Diversity Council identified The Institute for Common Power as an organization that we could partner with to support these outcomes.
With a foundational vision of helping to ensure the right to vote as a critical element of American democracy, the Institute for Common Power (a non-partisan organization) also focuses on dismantling systemic inequities of which one is creating equitable healthcare. 
This lecture series is open to all. 
Upcoming lectures
February 1, 2023
3:30-5pm PST
The Impact of the Pandemic and the "Racial Reckoning" on Health Outcomes and American Democracy
In this panel discussion, three of the editors/contributors (Merritt, Williams, Tsai) to the anthology, Afterlife: A Collective History of Loss and redemption in Pandemic America, will join Minnesota Community Care executive officer, Rueben Moore, to discuss the impact of the COVID-19 pandemic and how Americans have dealt with grief and loss, both individually and communally, and how we endure and thrive. 
Facilitator: 
Yohuru Williams, PhD, Distinguished University Chair and Founding Director fo the Racial Justice Initiative at the University of St. Thomas, Minnesota. 
Panelists:
Reuben Moore, EdD, MBA, President and Executive Officer for Minnesota Community Care.
Keri Leigh Merritt, PhD, Award willing historian, writer, filmmaker, and activist based in Atlanta, Georgia.
Robert L. Tsai, JD, Professor of Law at Boston University School of Law, where he teaches courses in constitutional law, presidential leadership, and individual rights. 
David Horne, MD, MPH, Associate Professor of Medicine in the Division of Pulmonary, Critical Care and Sleep Medicine and Associate Chair for Diversity, Equity & Inclusion, Department of Medicine, University of Washington.

Past lectures
August 31, 2022
Unequal Treatment in Cardiovascular Care: Evidence for Racial Bias and the Way Forward
Presented by Dr. Quinn Capers, UT Southwestern